Who I Am
Education and Professional Experience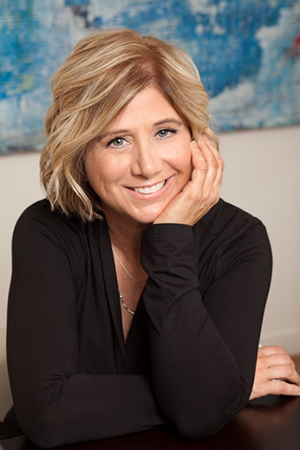 Northwestern University, Evanston, IL — B.S., Performance Studies/Speech, 1986
University of Iowa, Iowa City, IA — M.A., Journalism, 1990
Catholic University of America, Washington, D.C. — M.A., Counseling 1994
---
Crisis Stabilization Unit, Southwest Behavioral Health Services, Phoenix, AZ — 1994-1997. Crisis counselor.
Intake Assessment Office, Scottsdale, AZ — 1995-1996. Intake specialist.
Outpatient Clinic, Southwest Behavioral Health Services, Scottsdale, AZ — 2001-2004. Outpatient therapist.
Private Practice, Solution-Focused Psychotherapy LLC, Scottsdale, AZ — 2004-present. Outpatient therapist, sole proprietor.
Arizona Board of Behavioral Health, Licensed Professional Counselor (LPC-11756) since 1994
I have worked as a mental health professional since I earned my graduate degree in counseling in 1994. Before opening my private practice in 2004, my work brought me into contact with a wide variety of populations, in settings that included hospital inpatient intake, an inpatient crisis unit, anger-management groups, women's empowerment groups, school counseling and workshops. I have also volunteered my time counseling at-risk and homeless youth, and responding to crisis calls on a rape hotline.
Over twenty years of wide-ranging experience means that there's very little I haven't seen and worked with. I'm not easily shocked or surprised. And I've seen people in every possible situation make progress toward their goals and improve their lives, so I have endless faith in my clients' resilience, strength, and creativity.
Personal
Married, since 1990, to Dr. John Swagert, a physician who currently runs a community healthcare company providing service to underserved populations in the Phoenix metro area.
Parent of a son who is studying theatrical lighting design at Emerson College in Boston, MA.
Avid distance cyclist, hiker, traveler, cook, and consumer of large quantities of news, literature, true crime, Netflix, Spotify, and way too many podcasts.
Values
Being fully present — paying close attention, sitting still, making eye contact, asking questions, revealing one's self, offering honest responses — is the greatest gift we can give another person.
Connecting with others gives life purpose and meaning and value.
Fear ruins everything. It's natural, it's a normal feeling in the human emotional rotation, but it stops us in our tracks. It is rarely looking out for our best interests. It cannot be left in charge.
Assertiveness, which is nothing more or less than finding one's voice and using it, is a necessary life skill. Speaking up on your own behalf, without apology, is something many of us have been discouraged from doing (especially girls and women), so it's an especially challenging skill to acquire.
A really solid sense of humor will get you through a LOT.
Everyone deserves to be heard. Not feeling heard causes most of the pain we feel in relationships.
Children, adolescents, and young adults are individuals with their own perspectives, experiences, pain, interests, goals, desires, beliefs. They need adult guidance as they find their way to becoming themselves. They are not extensions or representatives of their parents. And they've all got more than enough on their plates without being expected to carry the burdens of family dysfunction or their parents' expectations as well. They need support and age-appropriate autonomy.
Creativity and productivity can flourish when failure is fully embraced as an option.